New Evaporation and Distillation System Start Up Services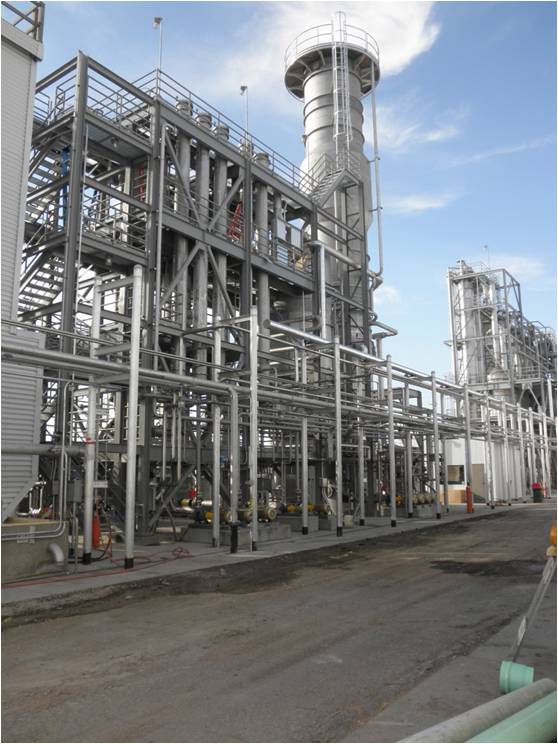 Performing a successful and timely start up is very important to the overall cost of a project. When experienced Start Up Professionals are used, problems are quickly recognized and minimized. Experienced Professionals know how important it is to get the system operating on time and on budget.
With over 35 years in the process industry and having participated in several hundred system startups, JMPS has the kind of experience that it takes to make sure your Process Equipment start up happens in an expeditious and safe manner. JMPS knows the intensity and focus it takes to make sure the system is operating correctly at the end of the startup period.
An Evaporator Process system start up is a 24/7 type of endeavor. It is an intense time. It takes a great deal of orchestration to make sure the system starts up correctly, on time and on budget. There are always problems to deal with. The people responsible for the start up have to be able to work and to communicate clearly with a wide variety of other participants  during the start up. These participants include the owners, owner managers, operator staff, mechanical staff, equipment vendors, contractors and many other types of personnel. An experienced start up professional knows how important this team work and communication is.
These are some of the types of services that JMPS has and can perform for a system start up.
System inspection during installation & construction
System installation supervision during construction and install
Writing operating procedures (SOPs)
Operator training
Mechanical check of system
P&ID Check of system
I/O check out of system
Instrumentation configuration and calibration on system
Valve check out
Rotating equipment check out
Utility check out and commissioning
Water flush of system
Vacuum and leak check of system
Heating of system
Water run of system
Control loop tuning of system while on water
CIP of system
CIP program check out & tune up
System inspection after CIP
Product run of system
Tuning of system during product runs
Documenting and addressing any recognized problems of the system
Final tuning of system
Documentation of system performance
Start up reports
Evaporator and Distillation System Trouble Shooting
JMPS performs Trouble shooting services for evaporators and distillation system. With over 35 years of hands on and design experience with several hundred systems. This wide range of experience helps focus on where and what the problems are and what needs to be done to alleviate the problems. JMPS customers have found this service as one of the great benefits of utilizing JMPS.
When JMPS trouble shoots a system the following steps are usually performed.
Interviewing staff
Comparing current operations with design
Performing a Mass Balance of the system
Performing a leak and vacuum check of the system
Determining where and what the problems are in the system
Reporting to customer verbally in exit meetings.
Following  with written reports that document identified problems. These reports usually make recommendations as what needs to be done to correct the problems
Operational Staff Training on Evaporators and Distillation Equipment
This has been a very popular service of JMPS.
JMPS generates a customized Power Point presentation that covers basic evaporator and distillation operation. I take 100-200 pictures of the customers equipment and incorporate these pictures into the presentation so when we discuss a certain pump, valve, a Thermocompressor or another part in the system, I show an actual picture of that pump, valve, Thermocompressor or another part that is actually in the customers system. I combine these slides with hundreds of other slides and videos that simply show how the equipment operates.
In these training courses I try to cover the fundamentals of evaporation and /or distillation. I try to explain clearly how each component of the system operates and why those components are used in that particular system. I combine all this information as we go through the flow of the system and show how it all works together as a system.
The final part of the training program reviews how to trouble shoot these systems and what to look for as far as problems.
Most 1 day courses end up being 300-400 slides long.
These courses can be designed to be a short course of only 2 hours long to up to several days long depending on the detail of training that the customer wants for his staff.
The training schedule is flexible. JMPS will usually give 2-4 sessions of the same course while on site over a period of 2-4 days. I accommodate the customers schedule
These courses usually take at least 2 visits to the customer site.
The 1st trip is to gather information and to document the system with pictures. It then takes several days of off site development to produce the Power Point Presentation and training manuals. I then return for a 2nd trip to give the Training presentation. In some cases, I can accomplish all of this in one trip.
Optional training manuals for the training course are offered in color. We have set these up several different ways. One slide per page in heavy duty 3 ring binders, to simple copies of 2 slides on both sides of the page. The most popular has been a spiral bound copy of the PP with 2 slides on one side of the page. The back side of the page can be used for notes. These training manuals contain copies of all the slides used and other useful information about evaporators.
In some circumstances JMPS will permit Video Recording of a presentation so that the plant can use this presentation for staff training in the future.